NOTICE OF NEW BILLPAY PROGRAM
TO MAKE YOUR MONTHLY CHAPTER 13 PLAN PAYMENT
The Chapter 13 Trustee for the District of New Mexico is pleased to announce the availability of a new bill pay program that will make it easier and more convenient for you to make your Chapter 13 plan payments. The program is called TFS. You can find out more about it and sign up for it at www.TFSbillpay.com or call 888-PAY-CH13 (888-729-2413).
Through the electronic transfer of funds from your banking account to the trustee; or
Through MoneyGram with cash at more than 140 locations throughout New Mexico.
A convenience fee will be charged by TFS for each plan payment made using the TFS bill pay program (from $.99 to $7.99 depending on the amount of the payment—see www.TFSbillpay.com for a complete listing of charges). The program will allow you to make the following types of Chapter 13 payments:
your regular plan payment
an additional payment to cure a delinquency in your case
a tax refund payment if required under your plan
any other payments you want to make or are required to make under your plan
To use the MoneyGram component of the program, you will need a MoneyGram/TFS payment card. You can obtain a card (it is free) either through your attorney's office if your attorney is signed up with a TFS Attorney Portal OR from TFS by calling (888) 739-2749 (TFS will email or mail a card on request).
Of course, you may still make your plan payments by money order mailed to the lockbox or certified mail, or using the ePay system in place with SunTrust Bank. You may not use any of the two ePay or billpay programs offered through this office for regular monthly plan payments if you are required to make plan payments by wage withholding.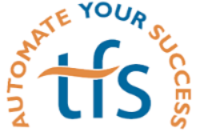 MoneyGram Express Payment Pamphlet
TFS/MoneyGram can be reached at 1-888-729-2413